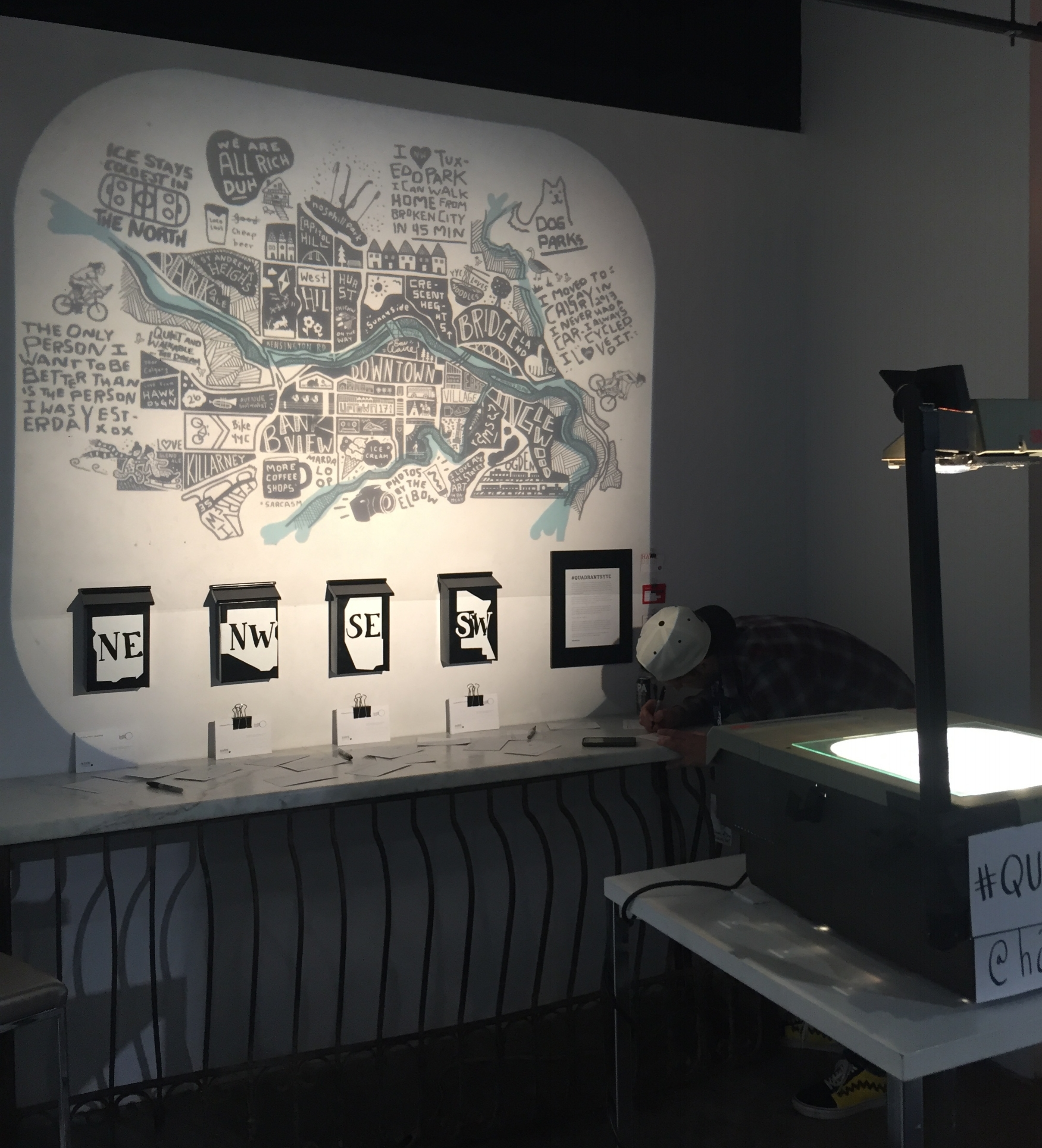 The Projector
We wanted to keep it analog on this project, so we got our hands on an old overhead projector. Below the projection, we set up a series of mailboxes and blank postcards for people to engage with. Over the course of a couple weeks, the mailboxes filled up with over 200 notes from people who love their communities.
The Map
On the transparency, we illustrated a map of Calgary inspired by the postcards people dropped in the mailboxes.
Real Stories
Many of the postcards offered a real story about someone we've never met, and we loved reading them.
Doodles for Days
We ended up quickly sketching out many of the ideas and sharing them over social.